Auto essence miniature dentaire 300bar haute pression d'air

300bar compresseur d'air
Un compresseur de 4500 psi est tout ce dont vous aurez besoin pour devenir votre propre source de remplissage d'air.
Quels sont les détails de notre compresseur PCP?
Volume

L37.5CM* W22.5CM *H38.5CM

Net Weight

16kg

G W

19kg

Voltage

100-130V or 220V-250V 60HZ/50HZ

Power Rating

1.8KW

Inflating Speed
2800R/Min
Working Pressure
0-300BAR 0-30MPA 0-4500PSI
Material of Cover
Cast Aluminum
Oil:
L-MH 46 Anti-Wear Hydraulic Oil (High Pressure) GB 11118.1
or 5W-40 Oil (the machine is without of oil because the oil is not allowed on the plane)
Image compresseur d'air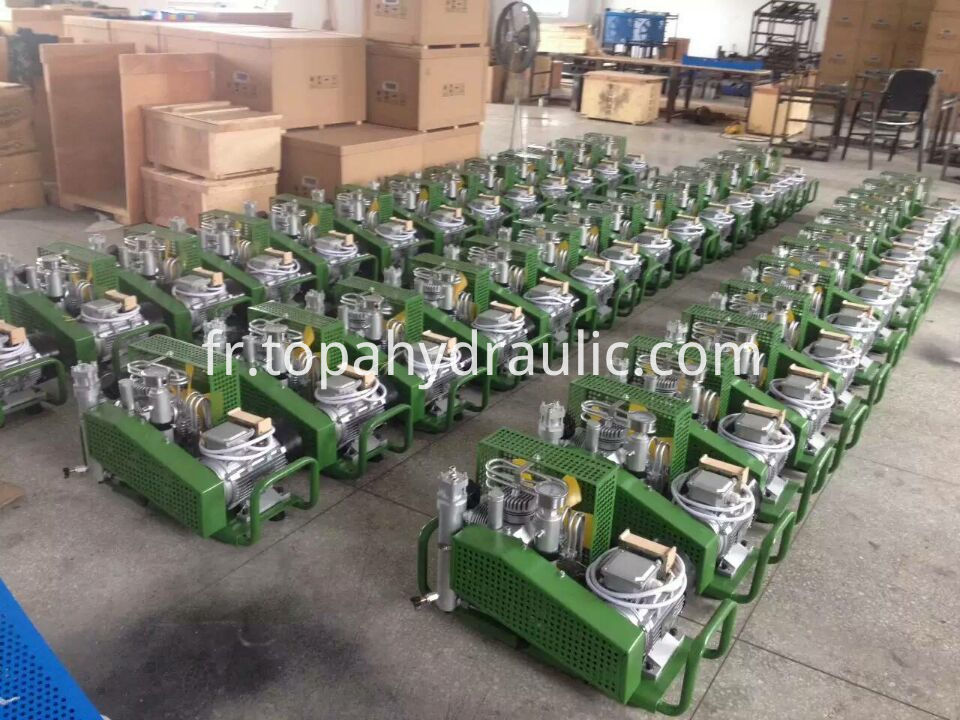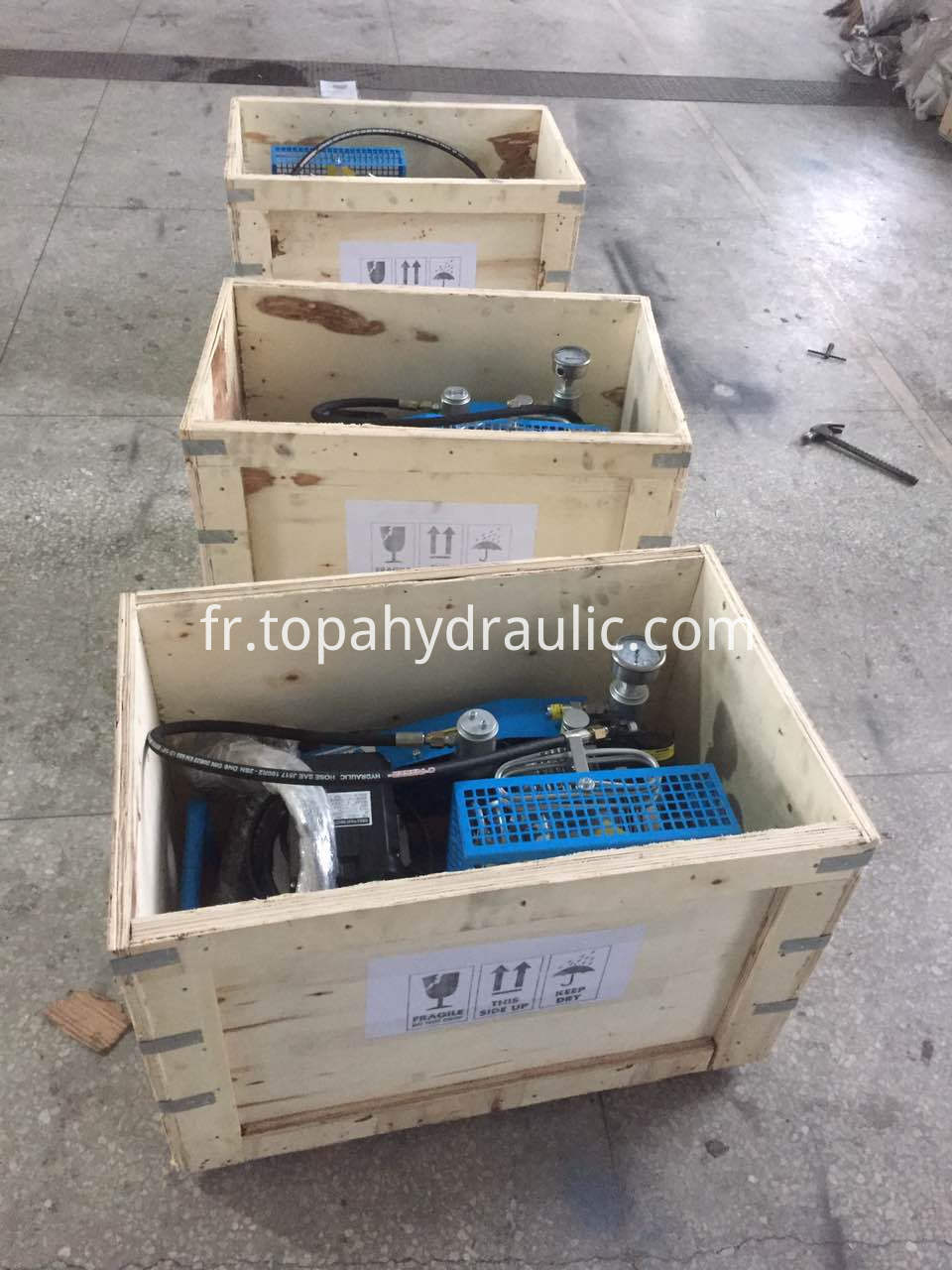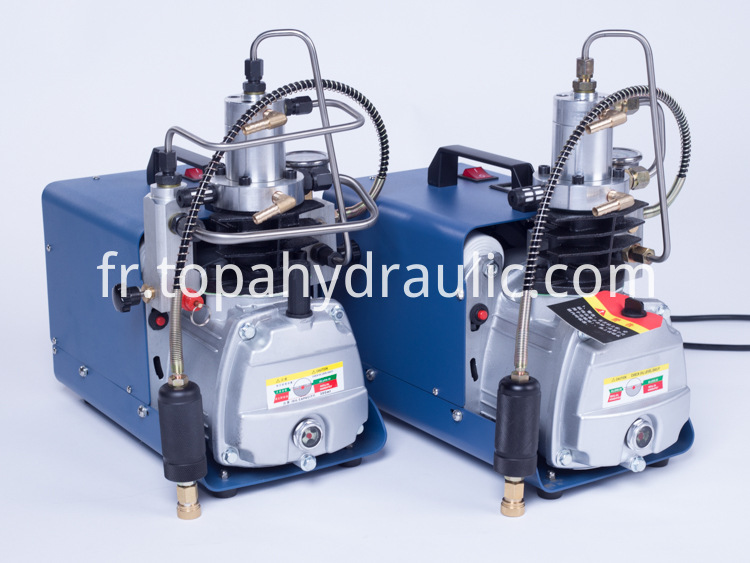 Caractéristiques des compresseurs d'air
Ce compresseur d'air électrique de 300bar pcp vous permet de remplir vos réservoirs de paintball ou carabines à air comprimé dans le confort de votre propre maison. Si vous êtes fatigué de transporter votre réservoir à la boutique pour un remplissage, ou le long trajet pour trouver un magasin de paintball avec une station de remplissage, nous avons enfin une solution abordable.
Régulateur de paintball
Description de la pompe à air comprimé
1. haute pression mini compresseur d'air pour l'exploitation minière est un choix idéal pour les amateurs de tir. Les dimensions compactes et le poids léger le rendent très facile à transporter et à opérer, moins de 2 litres pour une sécurité et une fiabilité élevées.
2. Cette pompe peut être utilisée pour remplir le réservoir, idéal pour le jeu personnel de paintball de PCP; Ne peut pas être utilisé pour la plongée sous-marine.
3. Niveau de bruit inférieur à 65db, opération facile Faible vibration, vitesse et bruit.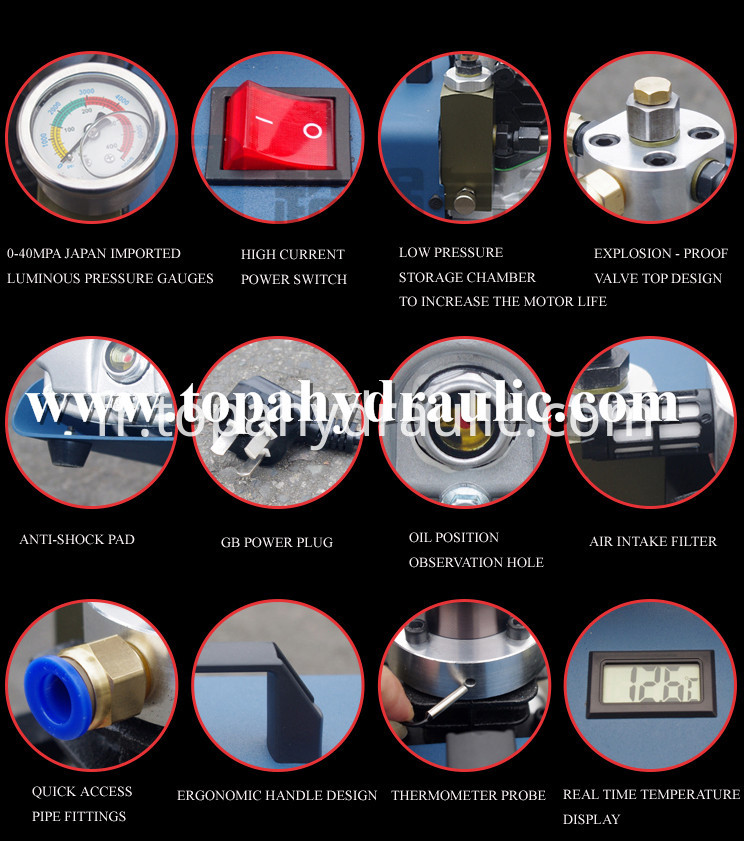 Avantages du compresseur d'air m ini
1.Cette pompe de compresseur d'air Longue durée de vie, sécurité antidéflagrante.
2.Ce compresseur d'air portatif Culasse intégrale sans tuyau de gaz externe.
Le compresseur d'air 3.The 300bar avec le système intégré de séparation de l'eau, n'est pas facile au dépôt de carbone.
4.Notre compresseur d'air de pcp de 4500psi tout avec construit dans la séparation intégrée d'huile-eau, anneau superbe importé de piston d'usage.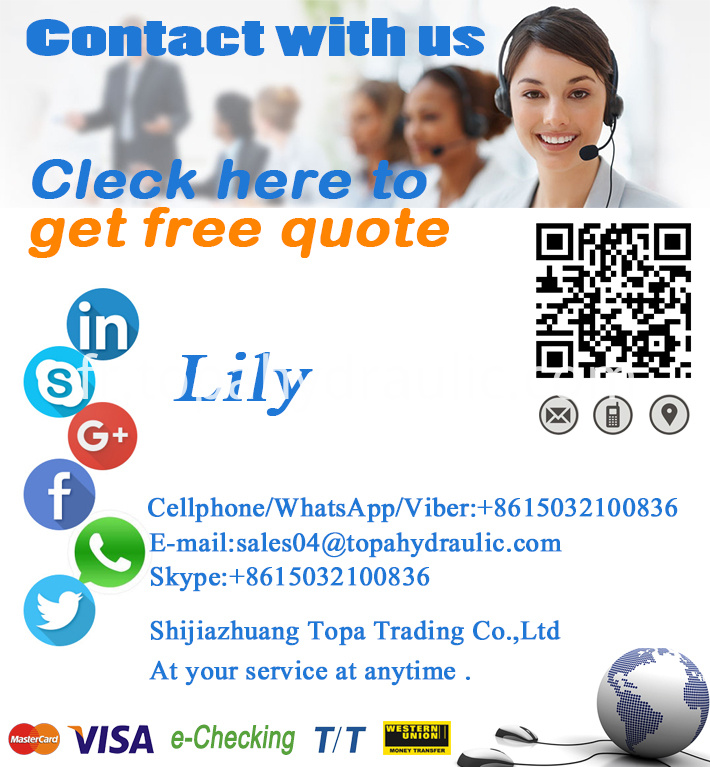 Compresseur d'air à haute pression
Compresseur d'air Paintball
Compresseur d'air de Pcp
Pompe à air manuelle
Pompe à main Pcp
Groupes de Produits : Compresseur d'air